Building and Pest Inspections Strathpine – Building Inspections Strathpine – Pool Safety Inspections Strathpine and details of all our Services are as follows:
Building and Pest Inspections Strathpine or Pool Safety Inspections Strathpine  – Why Choose PBRS?
Prompt Professional & Courteous Service
Accurate & Thorough Inspections
Clarity of Reporting
L

ocal and Fully Licenced & Insured
Power For Your Negotiation Process
Great Communications
Licenced for Pool Barrier Minor Repairs
Willing to Inform and Share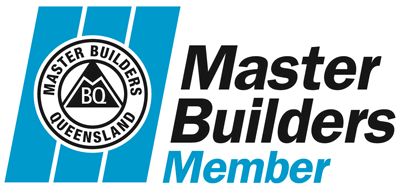 Smoke Alarms
By law, owners of all houses and units in Queensland must install at least one smoke alarm.  Homes built or significantly renovated since 1997 must have hard-wired (240 volt) smoke alarms, while homes built prior to 1997 must have at least one 9 volt battery powered alarm.
The Queensland Fire and Rescue Service recommends the use of photoelectric smoke alarms as they are particularly responsive to smouldering fires. They are also less prone to nuisance cooking alarms.
For more information, go to the following Link: https://www.qld.gov.au/emergency/safety/smoke-alarms.html
Fast Facts
The tenant must:
Test and clean (by vacuuming or dusting) each alarm every 12 months
Replace any flat or nearly flat batteries
Advise the property manager/owner if there is any issue with the alarm (apart from batteries)
The tenant must not remove a smoke alarm, remove the battery (other than to replace it) or do anything to reduce the effectiveness of the alarm (e.g. paint it).
The property manager/owner must:
Install smoke alarms
Test and replace any flat or nearly flat batteries and clean the alarm within 30 days before the start or renewal of the tenancy
Replace the alarm before it reaches end of life
The property owner/landlord must not remove a smoke alarm, remove the battery (other than to replace it) or do anything to reduce the effectiveness of the alarm (e.g. paint it)
Penalties apply to both tenants and property manager/owners for not complying with these requirements.
More information is available on the Queensland Fire and Rescue Service website.
Termites, Timber Decay & Borers
Home Owners in Brisbane should be aware we live in a High Risk Termite Zone.
There should always be an awareness of good housekeeping measures that will help in reducing the risk of Termite Infestation in your home.
Visit our Information Page for more information:
"Timber Decay, Termites & Borers"
Building and Pest Inspections Strathpine and Pool Safety Inspections Strathpine

Building and Pest Inspections Strathpine – Your Property Report Professionals
At PBRS, our aim is to provide friendly Professional Building Inspections, Building and Pest Inspections, Deck and Balcony Safety Inspections, Pool Safety Inspections and other Building Report Services that will satisfy every Client's individual needs and expectations. We offer a complete consultation service to our Clients, going beyond other Inspection service Providers. Our Building and Pest Inspections, Deck and Balcony Safety Inspections, Pool Safety Inspections and our many other Inspection Services are performed by our multi-qualified Inspector who is a licensed Builder, Pest Controller, Asbestos Worker, Pool Safety Inspector and Electrician. "See Licenses"
Professional Building Report Services (PBRS) is the only Inspection Report Service that supplies Electrical comment within the Pre-Sale or Pre-Purchase Building or Building and Pest Inspection Report.  The Inspection and comments are provided by a fully qualified Electrician. "See Licenses"
PBRS provide "The Best" Report at all times; we don't offer variants of standard or premium levels of reports as other report providers suggest. Our Reports are always of the highest level of professionalism and quality. "See Inspections" PBRS Inspectors have a range of technical equipment, including Thermal Imaging Cameras, Moisture Meters and Borescopes which are used as necessary in every Inspection to ensure accuracy and thoroughness. "See Specialised Equipment"
Performing report writing in our business is more a passion than a job. We enjoy sharing our knowledge in an effort to inform our Clients about Building and Safety matters that they would not be expected to know about or observe under normal circumstances.
Sharing this Knowledge and Information can empower our Clients in making better informed decisions related to Building and Property matters that could be the most important financial decision of their lives, avoiding possible massive future problems.
It is our firm belief that Knowledge is Power. We aim to empower others by sharing our knowledge through the Inspections and subsequent Reports that we provide. We are committed to providing every client with professional consultation services and totally independent Inspection Reports. "See Why Choose Us"
OUR SERVICE AREA
Brisbane – Top 10 Renovation Suburbs (Courier Mail 22/11/14, realeastate.com.au)
1) Coorparoo  2) Paddington-Milton  3) Bardon  4) Ashgrove  5) Camp Hill  6) New  Farm  7) West End  8) Ascot  9) Norman Park  10) Chelmer-Graceville
Pool Safety Inspectors – Did You Know?
There are two types of PSI (Pool Safety Inspector), those that have a condition on their licence stating, Not Permitted to carry out minor repairs on regulated pools and those without such a condition. These PSIs without such a condition can carry out minor repairs to regulated pools.  Pool Safety Inspectors who are not permitted to carry out minor repairs on regulated pools are breaking the law if they even try to adjust the tension on a gate hinge.
The following Link will help in identifying Pool Safety Inspectors with the appropriate qualifications to carry out minor repairs. Once you have located the PSI you wish to check on, look under the View Details link and scan to the bottom to view their Licence Details and check the Conditions for that Licensee:
http://www.smarteda.qld.gov.au/pools/inspectors/inspectorSearch.action
People seeking Pool Safety Inspection services for their pools and who believe their pool may be in need of extra attention to comply with the new Standards, need to be aware that some PSIs are not permitted to carry out any corrective actions to assist in meeting compliance.
At PBRS, one of our Pool Safety Inspectors has the appropriate qualification, Registered Builder Low-Rise, which allows that Inspector to carry out minor repairs. In most cases, this additional ability to repair the pool barrier components, results in the repairs being conducted at the time of Inspection, which then can eliminate the need for Re-Inspection fees and delays in attaining Certification.
QBCC Update – Changes Effective October 2014
Defective work after Practical Completion
Structural Defects (Replaces Cat 1 defects) – e.g. leaking roof, leaking shower, health and safety issue – 6 years + 3 months from practical completion
Non-Structural Defects (Replaces Cat 2 defects) – e.g. sticking doors or windows, minor cracking of plasterboard – 12 months from when the work was completed (formerly 7 months)
For both Structural and Non-Structural Defects there is an additional 12 months to lodge a notice about the Defect with the QBCC, providing the consumer has advised the contractor in writing.
Deck and Balcony Safety Inspection
'In recent years a number of deaths and serious injuries have occurred as a result of falls from decks, balconies and windows, or from the collapse of decks and balconies'.
'If you own a building with a balcony, veranda or deck—whether it is made from timber, metal, concrete or another material—you should ensure it is inspected carefully for decaying timbers, unstable balustrades, corrosion and cracking of concrete'.
Timber decks exposed to weather should be Inspected regularly.  Particularly our Queenslander style of homes here in Brisbane with large decks and verandas, the older decks should be Inspected at least once every two years or as recommended by your licensed Building Inspector.
The older inner suburbs of Brisbane such as Ashgrove, Bardon, Paddington, Red Hill, Auchenflower, Newmarket, Milton, Wilston, Grange, Toowong, Alderley, Ascot, Enoggera, Kelvin Grove, Herston, St Lucia, Toowong, Ascot, Windsor, Clayfield, Bulimba, Hamilton, Morningside, Camp Hill, West End, Bowen Hills, Chelmer, Yeronga, Albion, Nundah, Wavell Heights, Dutton Park, Highgate Hills and Northgate all have those older Queenslander or Ashgrovian builds with large veranda and deck entertainment areas.
The following Link will take you to a very useful Guide for Decks, Balcony & Window Safety:
http://www.hpw.qld.gov.au/construction/buildingplumbing/DecksBalconies/Pages/default.aspx